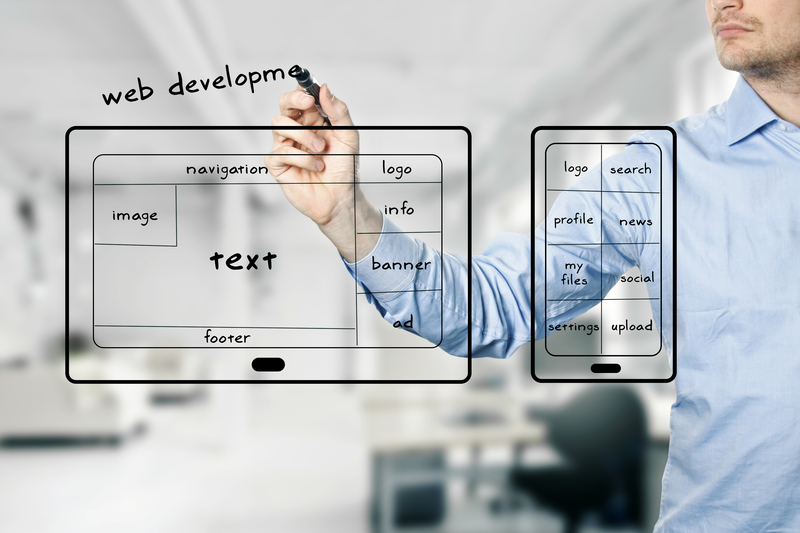 The days of designing websites with only desktop computers in mind are behind us. Users are accessing the web with a greater variety of devices than ever, and far too many business owners ignore this at their own peril. Here's how to assess the mobile-friendliness of your site.
What's the Big Deal?
One of the most fatal errors we've seen local businesses make with regards to web design is failing to consider mobile visitors. The vast majority of Internet users own smartphones, and the rate of Google searches from mobile devices exceeds that of desktop computers. Combining a good SEO strategy with a mobile-optimized site will therefore go a long way in boosting your visibility and traffic. Few things can turn a potential client away from your business more quickly than a site that displays terribly on mobile. This means that optimizing your site accordingly is not a matter of passing trends, it's a new standard that you need to adhere to.
Major Qualifications
A number of things are necessary to mobile-optimize your site. It should be responsive so that it can adapt to the dimensions of whatever device it's being viewed on, making for smooth and streamlined navigation. It's also wise to remember that when people use phones and tablets to navigate the web, a greater amount of speed and efficiency is often expected. Your contact details and other information should therefore be clearly indicated. The easier it is for people to get in touch with you, the more likely you'll be to get that conversion, which is especially crucial when the lead is discovering your brand with their phone.
Minding the Details
The mobile-friendliness of your web design should be considered in as much detail as possible. Seemingly minor factors can really make or break the way a website is experienced on mobile. Pop-ups or dialogue boxes of a certain size, for instance, can grind the mobile experience to a halt, requiring a clumsy exit procedure for the user. Keep your content as concise as possible to spare your visitors an excessive amount of scrolling. Visit and navigate your site on different devices to get a feel for how well it adapts to index finger and thumb navigation. If anything feels clunky for you, assume it does for your leads!
If your site still has a few criteria to fulfill in order to look and work great on mobile devices, making it happen is easier than you think. With the right marketing and web design team, you can be provided with everything you need. Call eKzact at (403) 770-3023 to learn more today!