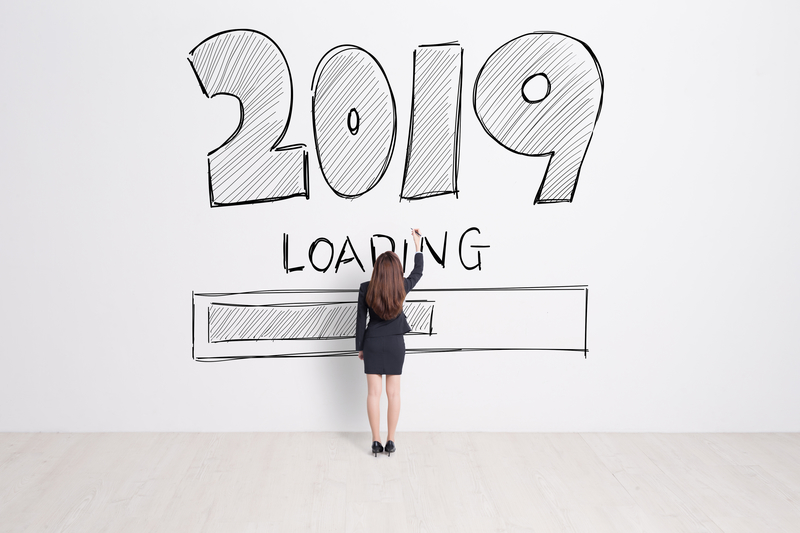 Each year brings to your business new challenges, new goals, and new ways to make your marketing strategy the best it's ever been. 2019 is only a matter of weeks away, so before you switch to holiday mode, consider how you can take your business further in the year to come!
Start the New Year Strong
If you want to secure your best year yet, you'll need to get started on the right foot. What have you learned about your business, your industry, and your leads and clients in the past year? How can you apply that knowledge to the many components of your marketing strategy? It's essential to assess everything, whether it's your content and SEO strategy, your use of social media, your approach to PPC ad campaigns, or your involvement in your community. Every ambitious business has goals, so what are yours? Outline them clearly to build an actionable roadmap for the newly revamped marketing strategy your company deserves.
How's Your Website?
Standards in web design are always evolving. Your audience has certain expectations over the presentability of your online brand and the usability of your site. If you let them down, both the visibility and respectability of your company will incur damage that's difficult to undo. The best way to avoid this is to maintain a responsive, mobile-friendly website with smooth navigation, maximized page speed, and design traits that match up with today's visual and technical demands. Your site has the potential to perform and convert better than it ever has, so don't do your great business a disservice by settling for anything less!
Staying at the Forefront
One thing that any business should aim to avoid is having to play catch-up when it comes to modern solutions in marketing. By doing everything you can to stay at the cutting edge in this regard, you'll be on par with your sharpest competitors, and ideally, you'll surpass them. Whether it's PPC analytics, marketing automation, audience insights for social media, or conversion optimization, there's a world of sophisticated tools out there to explore, and endless potential for strengthening your brand. In the coming year, make it a top priority to keep your finger on the pulse of today's high-tech marketing landscape.
The team here at eKzact would like to wish you happy holidays and an excellent New Year. Whatever you hope to accomplish for your business in 2019, we're here to design marketing solutions that can help make it happen. Get in touch with us by calling (403) 770-3023 today!